A beautiful outdoor wedding deserves the best for your guests.
Royal Thrones has the finest accommodations for the guest. We believe in quality, not quantity, and will take care of all your needs.
Royal Thrones offers restroom trailers for every type of event operating from Arundel, Maine and welcome the opportunity to meet with you in person or over the phone.
Each one of our Thrones are meticulously cleaned and disinfected after each event, so your guests will feel comfortable and safe. Here is a link if you would like to hire an attendant for your event to keep your portable bathroom rental tidy, clean and stocked and disinfected during your event. 
Every elegant portable bathroom by Royal Thrones provides clean, attractive, and comfortable outdoor portable toilet rental solutions for New England.  We cap the top in making your outdoor event a success. 
An elegant portable bathroom rental for your event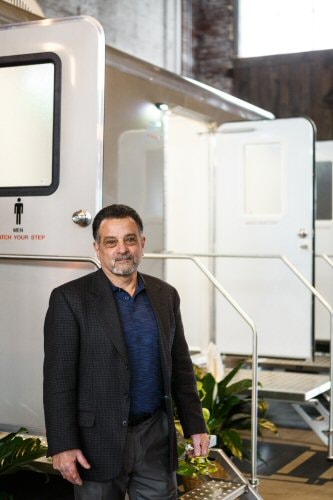 Whether it's your dream wedding, a large corporate event or a birthday party,  you can depend on Royal Thrones of New England for the perfect portable bathroom rental solution.
Royal Thrones of New England provides clean, attractive, and comfortable outdoor restrooms solutions for most New England events.   Look no further! We are here to make your outdoor event a success.  We provide several options including our "best of class" trailers!
All Quotes are for single day rental, multi-day discounts are available on request. Delivery logistics will be determined the week before the event. If you need a portable bathroom rental for multiple days, please let us know when you make the reservation.
View our premier trailer availability.