Porta potty rental in New England
Are you looking for a luxury porta potty rental in New England?
Our restrooms offer an upscale experience that will make your guests feel at home, not at a party. You can choose from our standard or fancy porta potty to fit any occasion.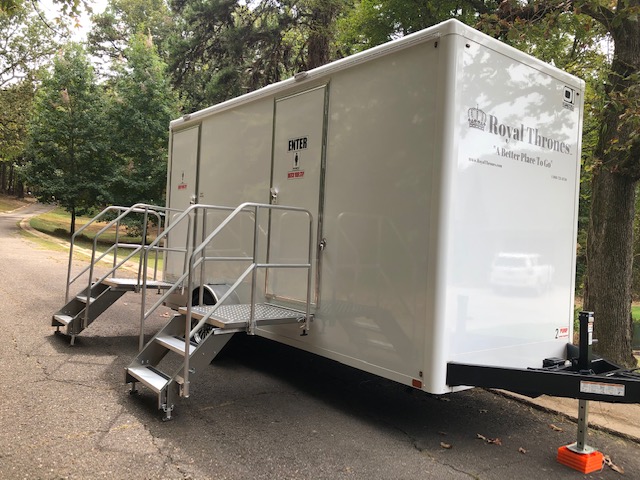 What is a Porta potty rental?
Porta potty rental features clean, elegant designs that can fit into any outdoor space. These porta potties for rent offer more comfort and convenience than traditional porta johns, including running water, plumbing, hand sanitizer, lighting, and more. Porta potty rentals are ideal for weddings, parties, and construction sites.
Why rent a luxury porta potty?
Renting a luxury porta potty gives you access to upscale amenities at an affordable price. The following benefits set us apart from the competition:
1. Glorious Amenities
One of the most significant benefits of renting a luxury portable toilet is having access to running water, flushing toilets, and hand sanitizers. You don't have to worry about bringing your own or paying extra for these amenities at an outdoor event.
2. Spacious
Unlike the traditional portable restroom, our luxury porta potties are spacious and comfortable. We provide plenty of space for you and your guests to use the restroom comfortably and conveniently.
3. Sleek Design
Portable potties for rent look great at any party or event. These restrooms boast elegant designs that add an upscale element to your outdoor space; we even have a champagne luxury portable toilet!
4. Highly-Rated Service
You'll have a positive experience renting from us because our service is rated #1 by customers. In addition to high-quality porta-potties, you'll receive friendly service and reliable delivery.
5. Higher hygiene level
Our luxury porta potty exceeds the sanitation standards of most businesses and events. You can feel confident about the hygiene and cleanliness of your restrooms.
Fancy porta potty rental
Renting a fancy porta potty from Royal Thrones ensures that you will receive the cleanest, most stylish porta potty rental in New England. We take pride in our well-maintained restroom trailers, and our team of experienced professionals will arrive at your event with restroom supplies that are always stocked to the brim. Contact us today to request a quote or book your luxury portable toilet rental in New England!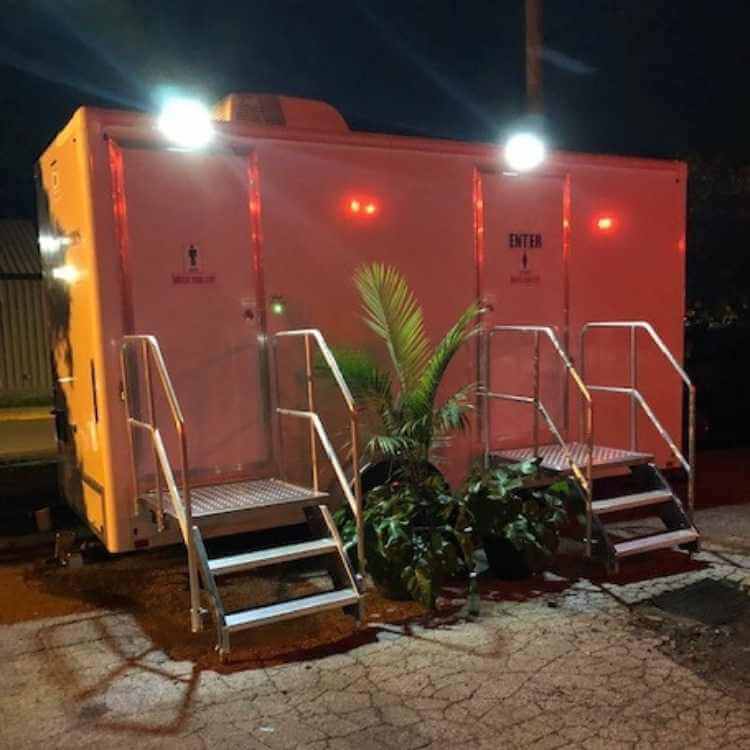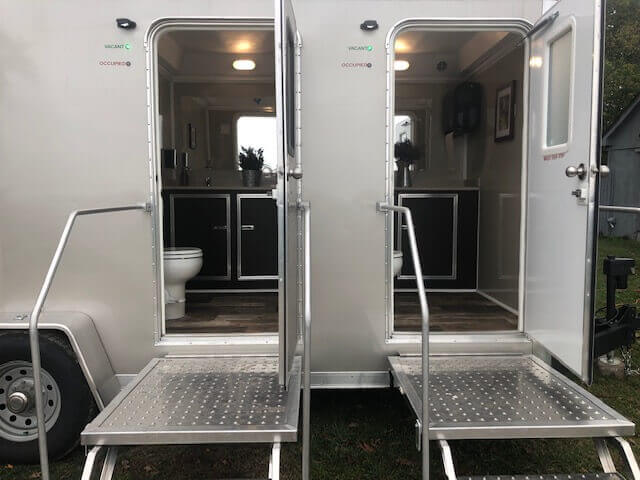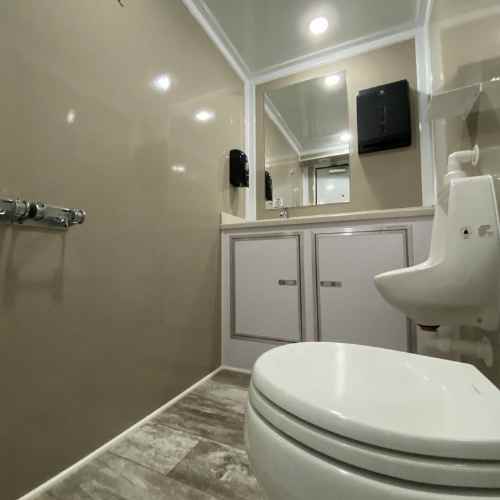 Porta Potty Rental
If you are looking for a porta-potty near me, contact Royal Thrones Inc. We offer the best luxury portable toilets for any event. Whether you wish to rent an essential, classic, or deluxe porta john, we have what it takes to make your next special occasion as stress-free and enjoyable as possible. Our team promises excellent customer service, unwavering dedication, and timely delivery.
Over the last few years, we have been privileged to meet and exceed our customers' expectations at many large-scale special events. Our state-of-the-art equipment is maintained with the utmost care by talented staff who hail from all over the United States. Renting a luxury porta-potty from us will make your next event a memorable one!
Contact us today for your fancy porta potty rental in New England. To request a quote or book your luxury porta potty rental, call Royal Thrones Inc. at 207-571-8653 or 806-678-5554. We proudly service New England!